Instacart Connect seamlessly powers same-day or scheduled delivery on retailer-owned eCommerce sites. The delivery end-to-end user journey shows an example of a customer using a retailer site to create an order for delivery. The journey includes the customer chatting with a shopper as the order is fulfilled.
The journey highlights the key transitions from the customer point of view:
You'll see the following tabs at each transition:
Journey tab. Describes what happens during this step for the customer and the retailer site.
API tab. Lists the endpoint methods or events that can be used at this point in the workflow.
Retailer options tab. Lists some workflow decisions a retailer makes before implementing a solution.
Start shopping
Begin the checkout process
Choose a delivery time slot
Review and place the order
Communicate with the shopper during fulfillment
A shopper is assigned the order. In this example, the customer opted in for SMS communications, so the customer receives status updates, shopper notifications, and shopper chat messages. The Connect platform sends callback events to the retailer site to keep the site up-to-date with the order fulfillment status.
When the shopper makes a replacement or refund, the customer receives a notification.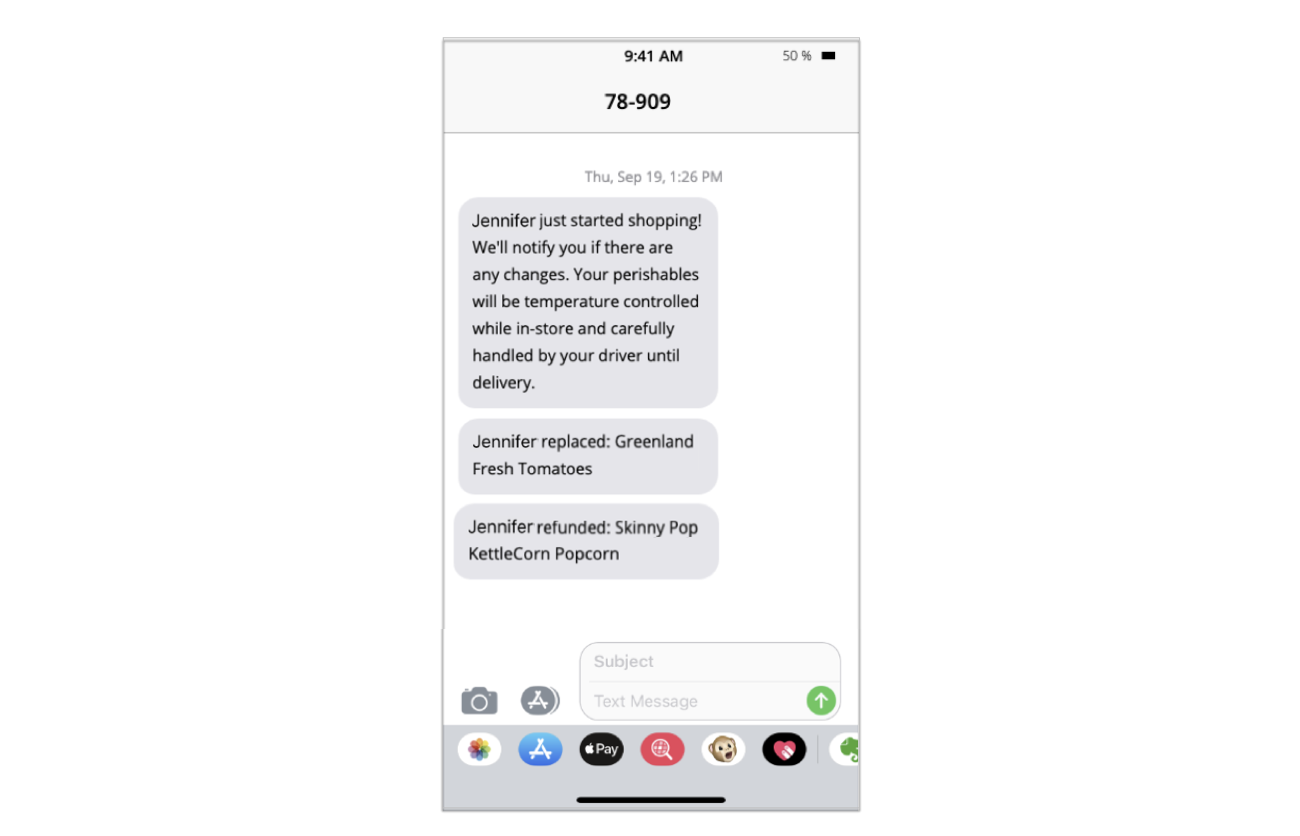 The customer and shopper chat about other items that are not available.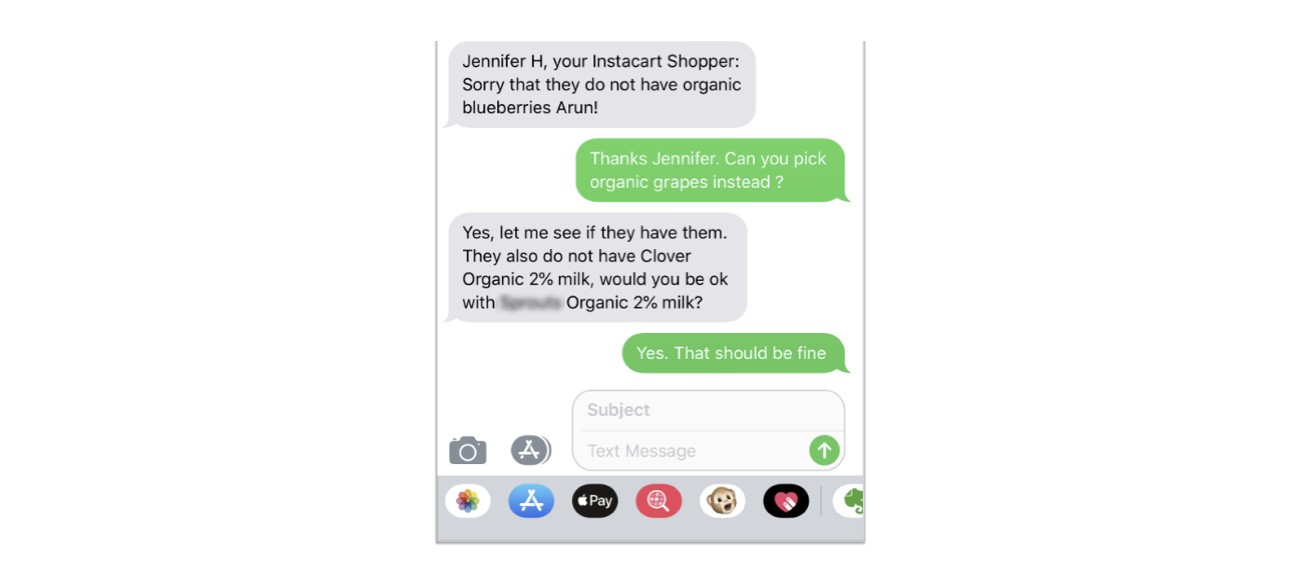 Receive the delivery